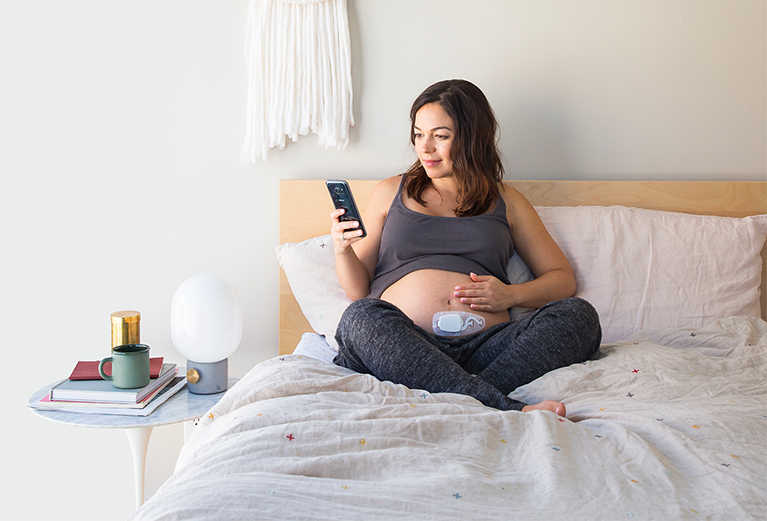 See and track contractions from the convenience of home.
Get the insight you need to make self-assured decisions, communicate easily with your care team, and find peace of mind.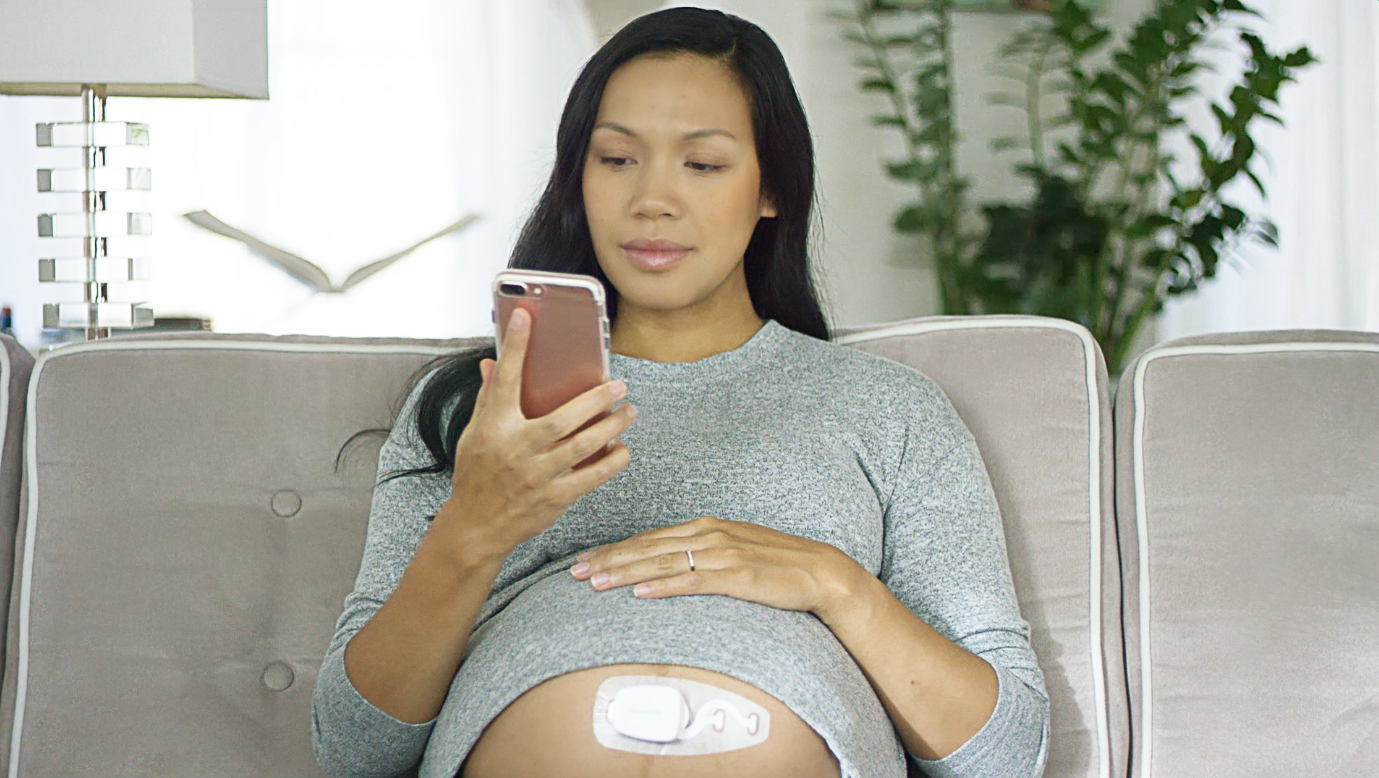 Confirm what you feel. See what you don't feel.
With the Bloomlife live view, you have a validated second opinion at your fingertips. See your contractions as they happen.
Track without the stress of tracking.
Bloomlife automatically and accurately tracks and times contractions for you. No stopwatch, no guesswork. Just breathe and check back in later.
Personalized insight for personal decisions.
Your pregnancy is unique and so are your contractions. With routine recordings, learn about your contraction patterns and better monitor changes to discuss with your care team.
"The town we live in is small and the closest hospital with a NICU was three hours away. On top of that, at around 30 weeks the doctors saw that both babies were transverse (lying sideways) so they didn't want me to go into labor at all.  We needed to know if I was in labor early so we could head straight to the hospital.  At 36 weeks I was dilated a little and my doctor said he only wanted to wait one more week. I used the Bloomlife all weekend and on Tuesday I told my doctor I felt contractions and that the Bloomlife was picking up a lot of them too. He checked me and I was dilating. We went to the hospital and I had a c-section at 37 weeks."
"I was on bedrest for 28 weeks. Before Bloomlife, I was stressed and always wondering if I was going into preterm labor. At times, it felt like I was going crazy. Bloomlife was a game changer for us. It not only confirmed what I was feeling but showed me the ones I wasn't feeling. Around my 30th week the monitor helped me make the decision to go into the hospital and get checked. My doctors were able to stall labor and I was able to carry to my 37th week and deliver a healthy baby girl."
"Labor consists of contractions and cervical change. In almost every pregnancy there is a time when it is important to know if a pregnant mom is contracting. Perhaps most important is the need to know if a mom is contracting in pregnancies that are at high risk for preterm delivery. The Bloomlife monitor is small, portable and gives information 24 hrs a day. Preterm labor contractions are extremely difficult for moms to detect because they are only 1/5th the strength of term labor contractions. Having a monitor like Bloomlife will assist me to provide aggressive therapy to stop preterm labor and extend the pregnancy allowing the baby or babies to be born older, stronger, and more likely to avoid long term complications."

Dr. John Elliott

Dr. Elliott has delivered over 2000 sets of twins, 700 sets of triplets, 101 sets of quadruplets, 17 sets of quintuplets.

SAFE
100% passive technology—does not use ultrasound or doppler.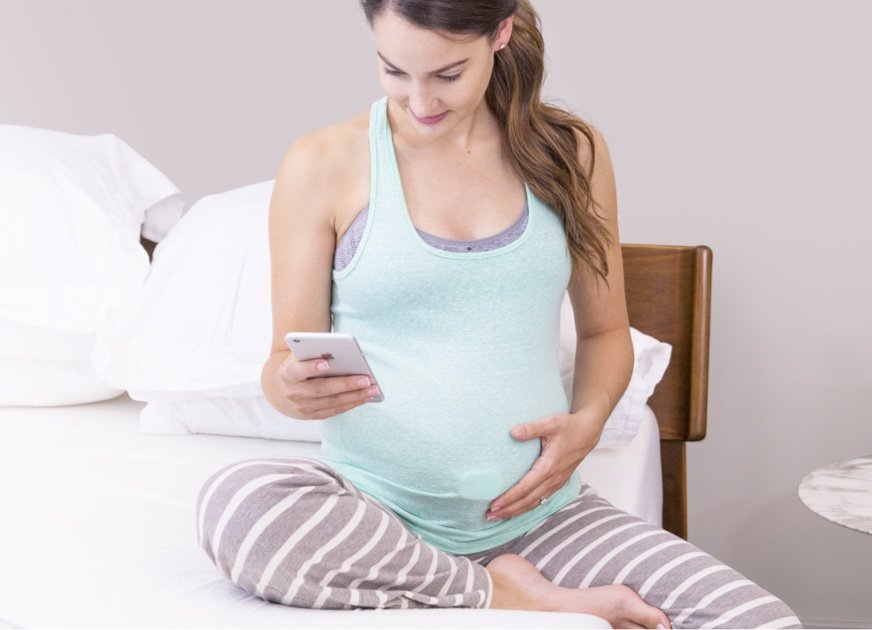 Accurate
Clinically validated and extensively tested.

Convenient
Small, comfortable, and simple to wear—no straps or belts.
Frequently asked questions
Does Bloomlife work for multiples?
Yes! One baby, two, five (wow!), it doesn't matter—Bloomlife listens to the uterus itself, not what's inside it.
Can my partner and/or care team see my sessions too?
Yes. The app has a sharing feature that lets you save and send screenshots from your sessions via email or text.
Does insurance cover Bloomlife?
Bloomlife isn't covered by insurance yet, however, it is FSA/HSA eligible. You can use your FSA/HSA debit card to make your purchase and we can provide itemized receipts (upon request) that you can submit for reimbursement.
Can I wear Bloomlife while I sleep?
Yes, Bloomlife is safe for continuous use. Just be mindful that putting pressure on the patch's sensing nodes—by lying against them or having them against a pillow—can interrupt recording. Some moms who sleep on their left side opt to wear the patch upside down (with its "tail" extending to their right) to prevent this.
How does Bloomlife work?
Magic! Well, science, actually. The Bloomlife sensor reads bioelectrical signals from the uterine muscle as it contracts and communicates this information to the smartphone app. This lets you see individual contractions, and their duration and frequency.
When should I start my Bloomlife rental?
Because Bloomlife listens to the uterine muscle directly, it picks up contractions anytime in your pregnancy. On average, women rent Bloomlife for the last 6-8 weeks of their pregnancy, but you can get it as early as you need to. Don't worry about committing to an end date: The rental ends whenever you return it and we refund up to two weeks from your delivery date because…well…newborn.
My third pregnancy was high risk with lots of preterm labor issues. Bloomlife helped me to see when I was just having an irritable uterus vs. several mounting contractions as they really didn't feel that different. I HATE the hospital and even if it had just saved me one trip it would have been worth it. During a time of so many unknowns, it was great to have some peace of mind.
Being able to keep better track of how regular my contractions are has given me peace of mind and the ability to know if I should go in to be evaluated. It has also given me the ability to show my doctor what is going on between appointments.
I had preterm contractions at 31 weeks. There was so much anxiety for my husband and I. I would feel a twinge and immediately think 'Was that a contraction? Was that not a contraction?'  With Bloomlife, we could just look at the app and see that it was a normal little thing and calm down and say, 'That wasn't anything I need to worry about. Relax, you are okay'.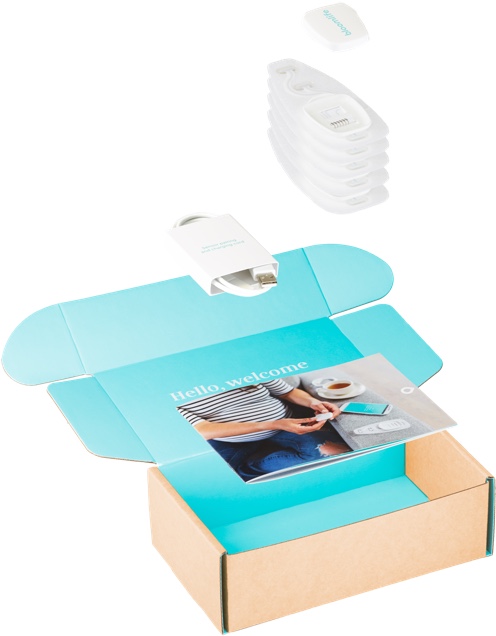 BLOOMLIFE CONTRACTION SENSOR
High tech. Low profile. So cute. The rechargeable sensor translates your contractions into easy to understand information.

BLOOMLIFE CONTRACTION PATCH
Reusable, gentle, and designed with pregnant skin in mind.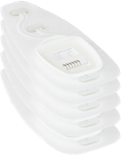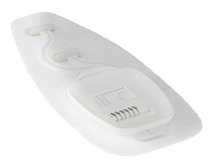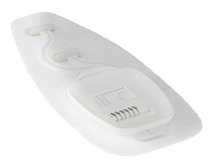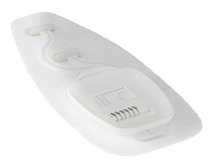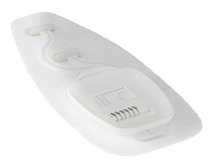 CHARGING CORD
For when the sensor needs a little extra juice. A fully charged sensor can last up to seven days.

STEP-BY-STEP INSTRUCTIONS
Everything you need to know to get started.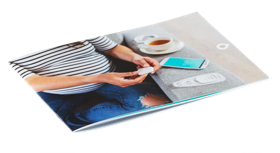 THE BOX
This humble box contains everything you need to get started with your Bloomlife contraction tracker. Hang onto it to mail your contraction tracker back when you're done.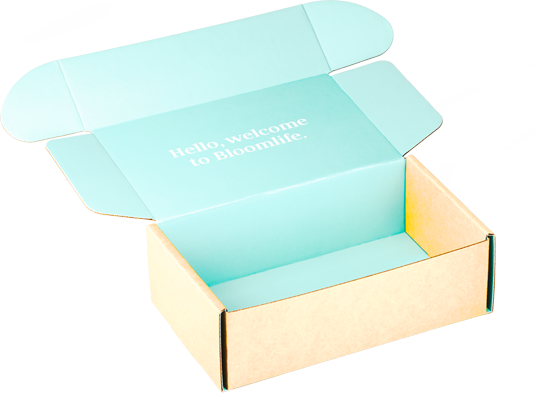 Choose Start Date
Get Bloomlife now or reserve for later in your pregnancy. Modify or cancel your order at any time.

Receive Bloomlife
Everything you need in one little box.

After baby arrives
Easily return Bloomlife in the same box. We pay for shipping. We even refund up to one week from your delivery date.
Still have questions?
Questions—little, large, murky, or quirky—we're here to help. Don't be shy about reaching out to customer support. Contact customer support anytime online or from the Support page of your app.