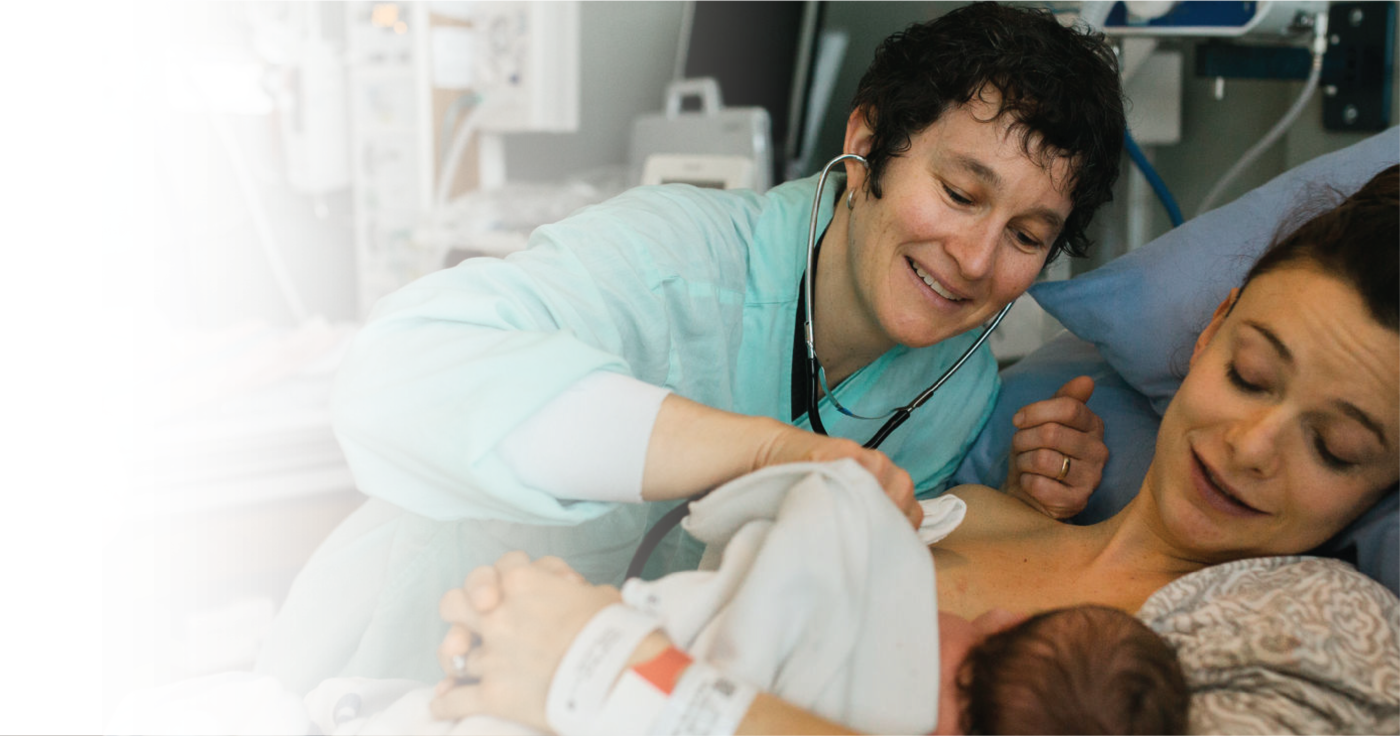 Good data does a world of good
Bloomlife is bringing long overdue innovation to prenatal care through the most advanced combination of technology, data science and medical expertise. We currently hold the world's largest physiological dataset on pregnancy with 500,000+ hours recordings. We've successfully applied machine learning to identify a breakthrough digital biomarker to identify early labor onset. This digital biomarker has been validated in a European Commission funded study, the results of which have been presented at the Society for Maternal-Fetal Medicine 2019 and World Congress for Maternal-Fetal Neonatal Medicine 2019
We are scientists, engineers, and medical professionals. We believe that doctors are doing the best they can with limited tools. We are passionate about maternal health and believe all women deserve a dignified birth with access to better healthcare and better birth outcomes.  
2019 – National Science Foundation, SBIR Grant

A non-invasive, low-cost, point-of-care wearable electronic patch for pregnancy monitoring.

Supports adaptation of our current sensor and patch technology to allow detection of FHR as early as 25 weeks gestation. Establishing baseline and normal variabilities of FHR so that, in combination with the latest advances in machine learning and analytics, fetal abnormalities can be detected quickly and reliably, facilitating effective intervention. This innovation aims to offer unprecedented, cost-effective, mobile, real-time means to augment clinical monitoring, thus increasing access to care while lowering healthcare costs.

2019 – J&J QuickFire Challenge Innovation in First 1000 Days of Life AWARD

Novel approaches for early detection and prevention of preterm birth. As the awardee in the First 1000 Days Quickfire Challenge, Bloomlife will receive $250,000 in grant funding to further advance its research in prenatal care, as well as mentoring from experts at Johnson & Johnson Innovation.

2018 – HRSA, Maternal and Child health services – Remote Pregnancy Monitoring Challenge AWARD

Remote prenatal care for low resource rural and urban communities.

Supports development of a comprehensive solution to increase access via remote care with a focus on rural and low income urban communities. Our solution aims to involve the pregnant woman in the planning, assessment, and delivery of her own care as a mechanism for improving patient safety and quality of care. We are working to expand our remote prenatal monitoring platform to expand capabilities, add provider portal/care coordination software, and adapt the user experience to meet the needs of expectant moms in low resource communities.

2017 – VLAIO Innovation Grant II

Developing a better way to evaluate and monitor fetal wellbeing.

The BEATLE project aims to develop new technologies to track physiological markers for fetal distress in order to better understand and evaluate the state of distress and predict birth outcomes and risk of complications. Findings from these studies will provide expecting parents and their care teams with new tools to assess, prepare for, and treat any complications before and after birth.

This project was partially funded by the Flanders Agency for Innovation and Entrepreneurship.

2017 – European Commission Horizon 2020 Grant

Developing a new solution to predict preterm labor.

The WISH project aims to better understand, predict, and detect early labor onset. Through a series of studies across  leading research hospitals, we will learn about the physiological differences between normal labor and preterm labor, provide a reliable and accurate tool for labor detection, and embed these tools into clinical workflow to improve birth outcomes.

This project has received funding from the European Union's Horizon 2020 research and innovation programme under grant agreement No 778503.

2016 – Stillbirth Foundation, Australia Grant

Detection of fetal movement for stillbirth prevention.

Supports development of device to track fetal movement to provide expectant mothers with an objective means of assessing changes in movement, generate new insight on the evolution of fetal movement throughout pregnancy and better understand what is normal, what is abnormal, and whether decreased fetal movement is a reliable indicator of fetal distress and stillbirth.

2015 – VLAIO Innovation Grant I

Developing a better way to evaluate and monitor uterine activity and contractions.

The BORN TOO SOON project aims to develop a miniaturized wearable patch for monitoring uterine EMG and contractions in order to better evaluate and track stages of labor. Results from this project will enable the first wearable for pregnancy monitoring from home.  

This project was partially funded by the Flanders Agency for Innovation and Entrepreneurship.
There is a revolution brewing. A movement to change prenatal care and improve maternal health. We are collaborators in the movement, working to fill the gaps of scientific research and build technology-based solutions.
We are looking to connect with healthcare professionals, who recognize the shortcomings of the current prenatal care structure and the value on maternal health, and are working towards change or looking to be a part of change.