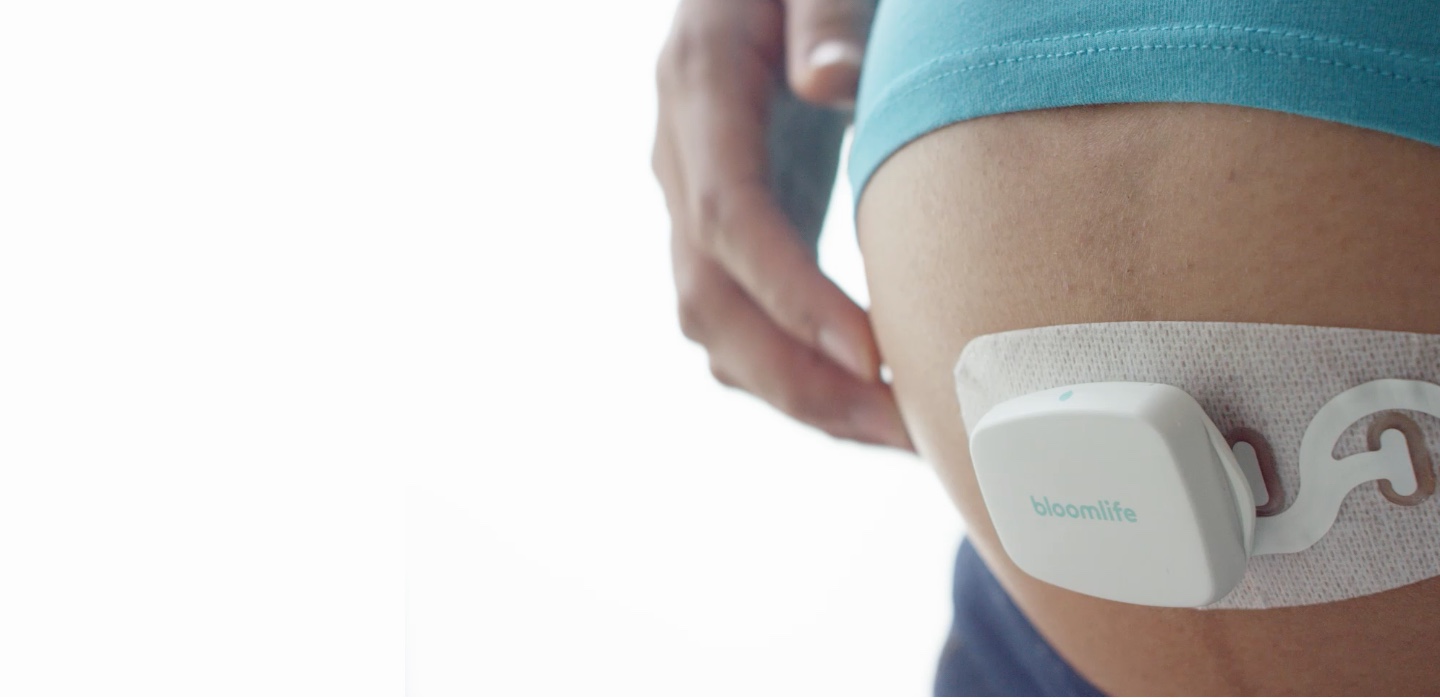 Track contractions and connect with your body.
Every pregnancy is different. How your body prepares for labor will be unique to you. Tracking and timing contractions during your third trimester can help you understand their pattern. Get the insight you need to make confident, self-assured decisions and communicate easily with your care team.
From my perspective as a midwife, I know that moms need to pay attention to timing their contractions. They need to know what's going on, communicate with their providers, make decisions, etc. With Bloomlife, you can put the sensor on and let it do the work for you. I'm usually an advocate for less technology but Bloomlife is more of an extra hand that can free you up to focus on yourself.

Shari Criso, MSN, RN, CNM, IBCLC
With Bloomlife, you won't have to see ME to find out if you are or are not having contractions. I'm pricey. The hospital is pricey. With Bloomlife you could save time and money by not having to go in just to have me tell you what you're feeling is NOT a contraction. I always feel bad when that's the case anyway.

Hilary Erikson, L&D nurse
Bloomlife allows the pregnant mom to access clearly and confidently what can be confusing to some women – WHAT is happening in there? In her body she can feel it, with Bloomlife she can see it and document it.

Felicia Roche, DONA, LCCE, founder of Bay Area Birth Education
Watch this video to learn more!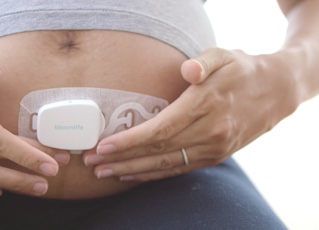 Let your own body be your teacher
Use Bloomlife throughout your third trimester as your personal coach to learn what contractions feel like to you.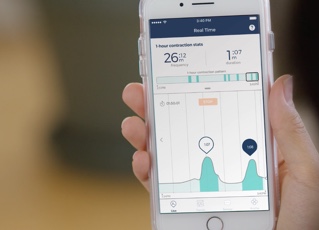 Get the information you need at a glance
Let Bloomlife be your validated second opinion whenever you need to check in on your contraction patterns.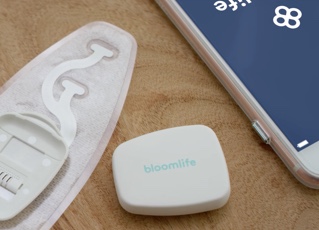 More than "just a contraction app"
Have Bloomlife automatically and accurately track and time contractions for you. No stopwatch, no guesswork.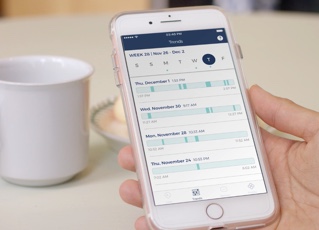 Your pregnancy is unique—get to know it
Record regular sessions with Bloomlife to connect with and see how your body prepares for labor.
Use Bloomlife
Sit down, get cozy, and take these three easy steps to get rolling.
Stick it
100% comfortable, 100% safe. Bloomlife passively detects and listens to the natural signals from your uterine muscle as it contracts.
Sync it
Bloomlife's clinically validated technology decodes those signals and sends the contraction data off to your smartphone.
See it
Simple and innovative, the Bloomlife app provides the insight you need at a glance.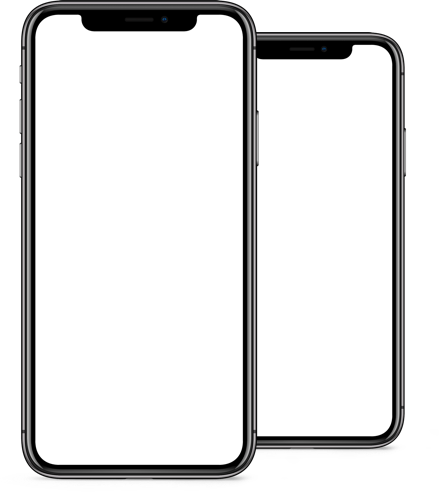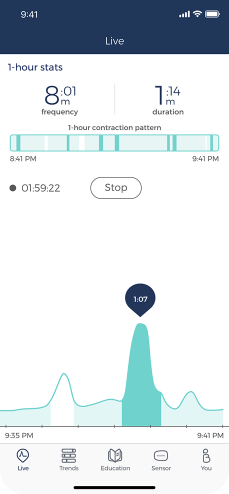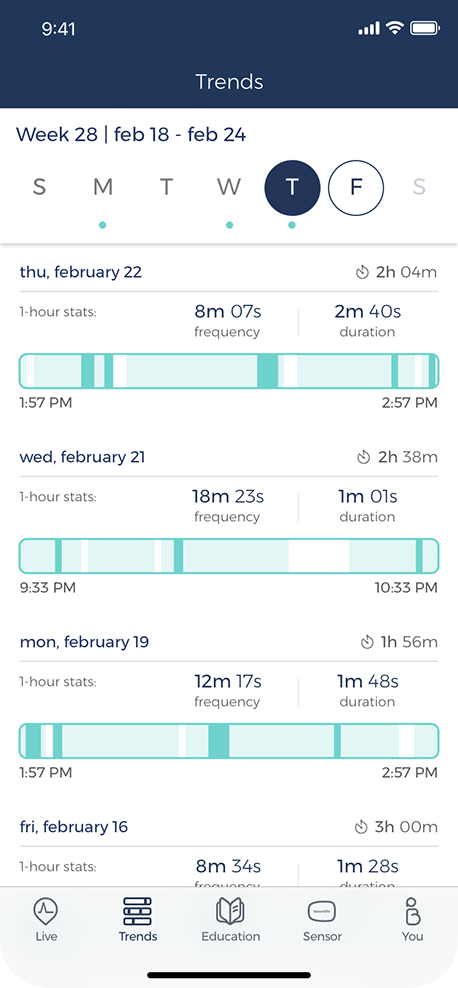 Contraction pattern
What do these contractions mean? Is there a pattern? Has something changed? The key to understanding your contractions.

Live view
Was that a contraction? What do contractions feel like to you? Watch each contraction as you feel (or don't feel!) them. Now you know!

Contraction stats
How far apart? How long are they lasting? Information at your fingertips to easily communicate with your care team.

Trends view
What's your natural rhythm? What's normal for you? Compare past sessions to connect with and understand your unique pregnancy.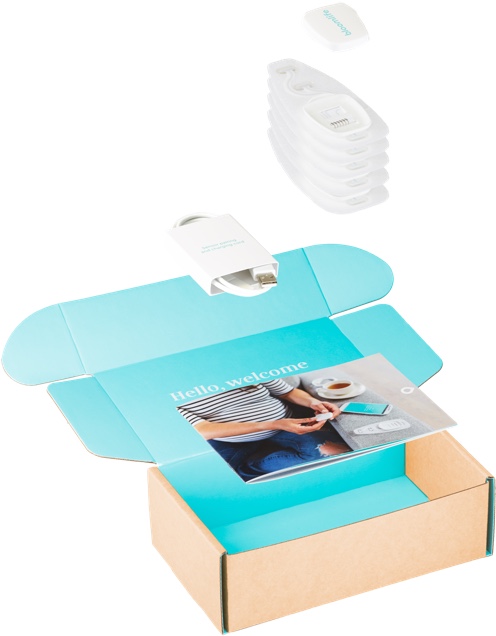 BLOOMLIFE SENSOR
High tech. Low profile. So cute. The rechargeable sensor translates your contractions into easy to understand information.

BLOOMLIFE PATCH
Reusable, gentle, and designed with pregnant skin in mind.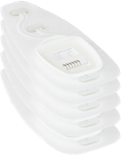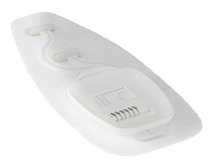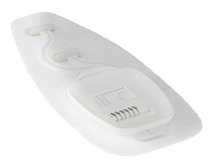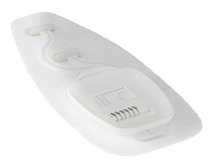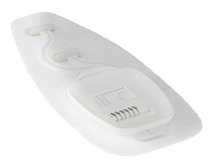 CHARGING CORD
For when the sensor needs a little extra juice. A fully charged sensor can last up to seven days.

STEP-BY-STEP INSTRUCTIONS
Everything you need to know to get started.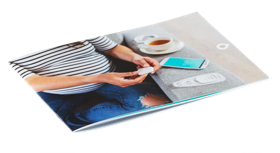 THE BOX
This humble box contains everything you need to get started with Bloomlife. Hang onto it to mail your Bloomlife system back when you're done.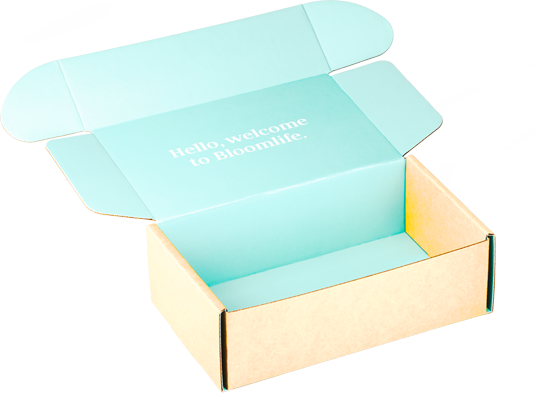 Sensor
DIMENSIONS

1.8" x 1.5" x .375"
WEIGHT

0.7 oz
SENSOR

3-channel analog front end and 3-axis accelerometer
DISPLAY

RBD LED
BATTERY LIFE

Up to 7 days
BATTERY

Rechargeable lithium battery
Patch
DIMENSIONS

5" x 2.25"
WEIGHT

.2 oz
ADHESIVE

Medical grade hypoallergenic silicone
App
BLOOMLIFE APP

iOS and Android compatible

Choose Start Date
Get Bloomlife now or reserve for later in your pregnancy. Modify or cancel your order at any time.

Receive Bloomlife
Everything you need in one little box.

After baby arrives
Easily return Bloomlife in the same box. We pay for shipping. We even refund up to one week from your delivery date.
Frequently asked questions
How DO I RENT A Bloomlife Pregnancy Tracker?

Rent for $20/week by reserving right through our website (click here to magically jump to the order page).  Even if you don't need it right away, you can reserve your Bloomlife Pregnancy Tracker for a later start date; weekly charges won't start until it arrives on your doorstep.

Can I wear Bloomlife Pregnancy Tracker 24/7?

Yes you can. However, you'll get the cleanest recordings when you are seated or resting. A lot of expecting moms like to wear it overnight to see their patterns in the morning.

When should I start using my Bloomlife Pregnancy Tracker?

You can use your Bloomlife Pregnancy Tracker whenever you want to view uterine activity. However, we recommend using it during the third trimester to become familiar with your contraction patterns.

Does it indicate whether I am having a Braxton Hicks contraction or whether I am in labor?

Our tracker records ALL contractions, even the ones you may not feel. The Bloomlife Pregnancy Tracker does not differentiate contractions by type but can help you see the pattern of contractions more clearly.
Order your Bloomlife contraction tracker now
Automatically see, track and count contractions safely and accurately from home.
Contact us
If you have questions—little, large, murky, or quirky—we're here to help. Don't be shy about reaching out to customer support. Contact customer support anytime online or from the Support page of your app.