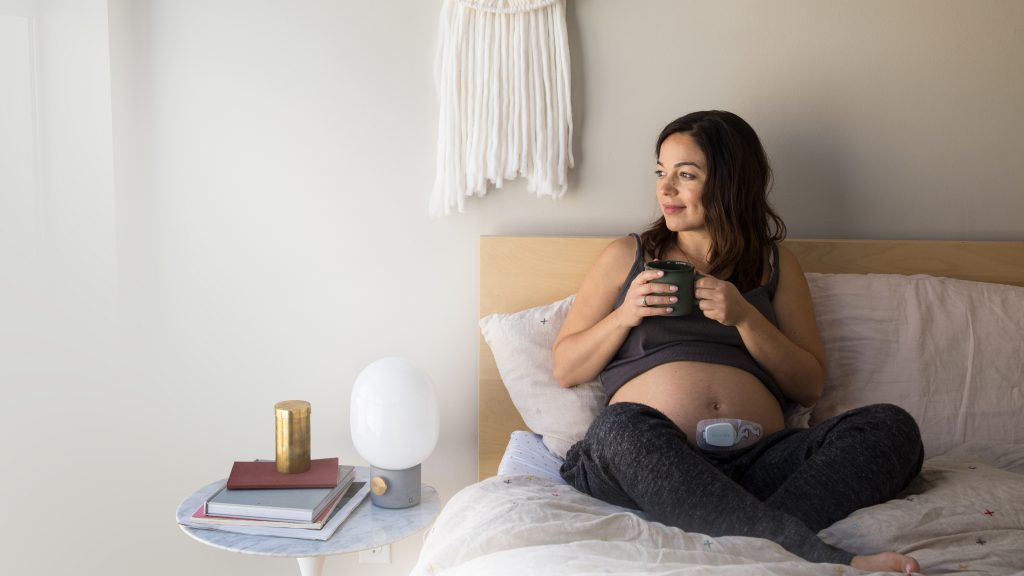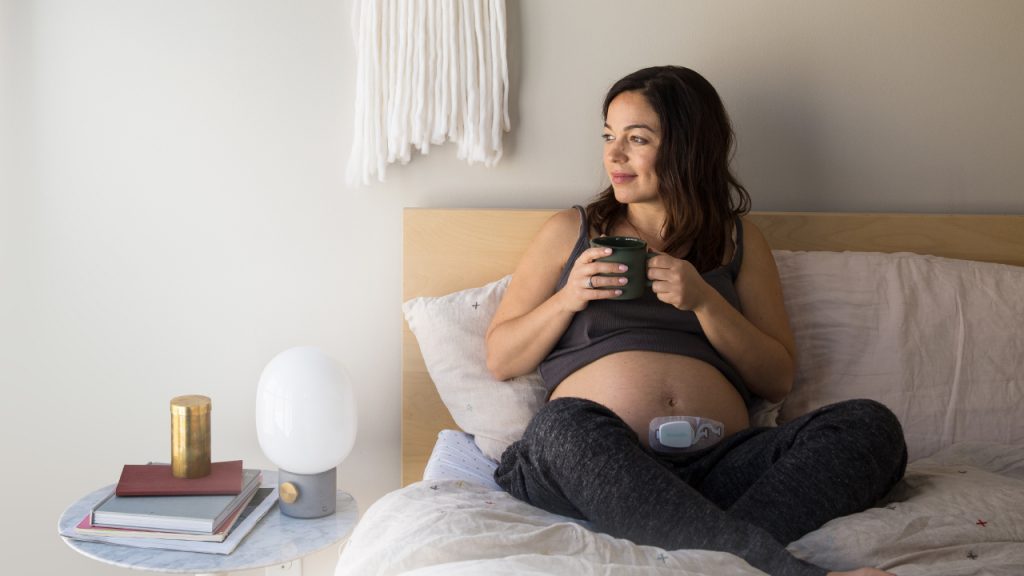 Track and see contractions from home.
Simple. Safe. Accurate.
Three steps to
use Bloomlife
Snap it
Snap the sensor into the patch. Each patch lasts up to 7 days.
Stick it
Stick the sensor below your belly button. Wear day or night.
Sync it
Sync to see and record your data in the Bloomlife app.
A simple way to
know what's going on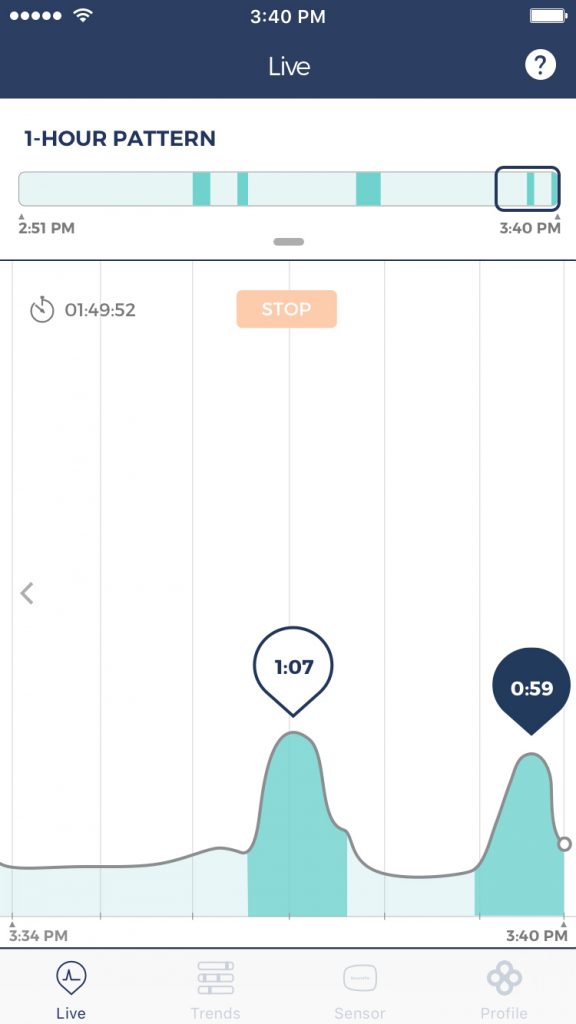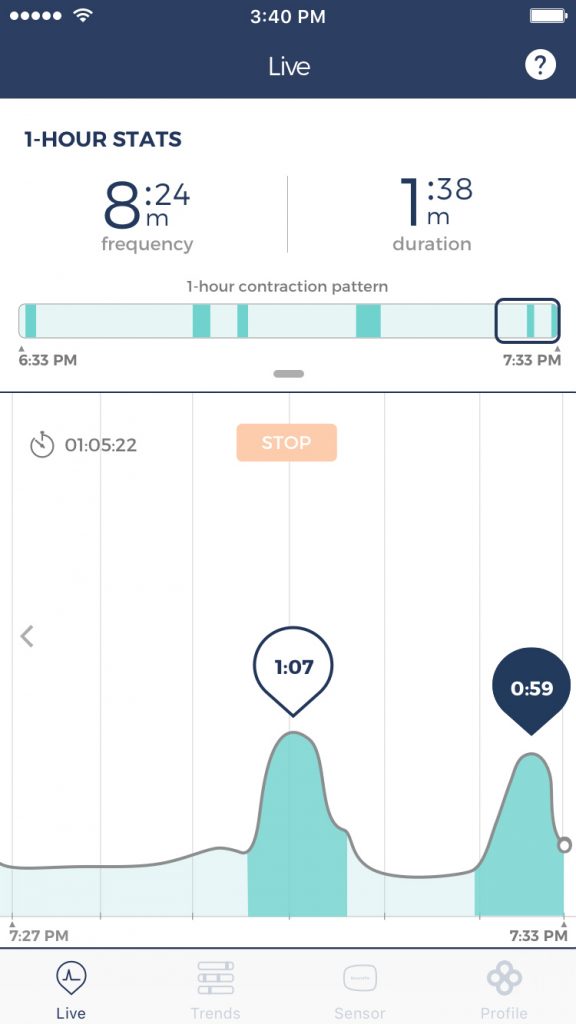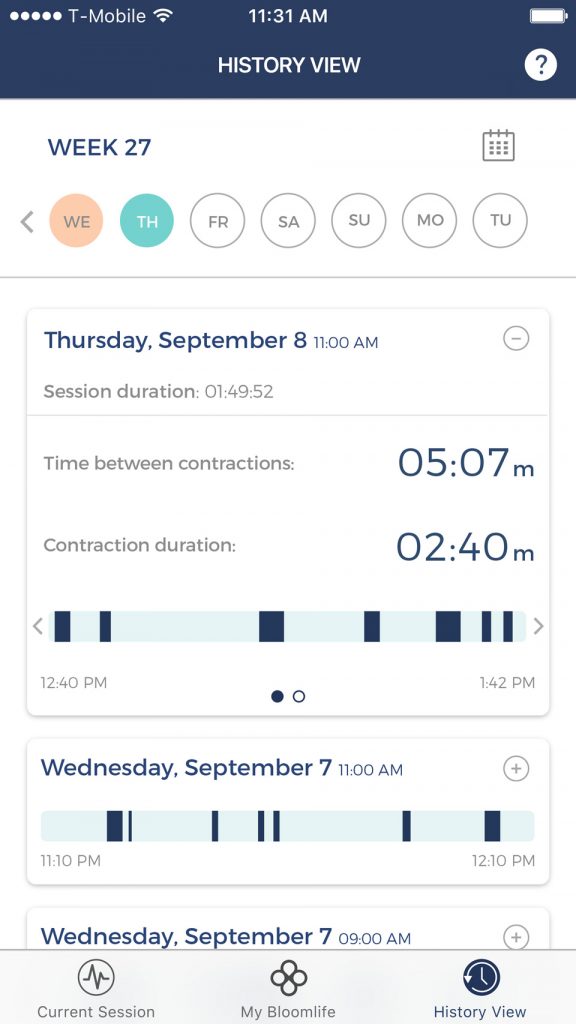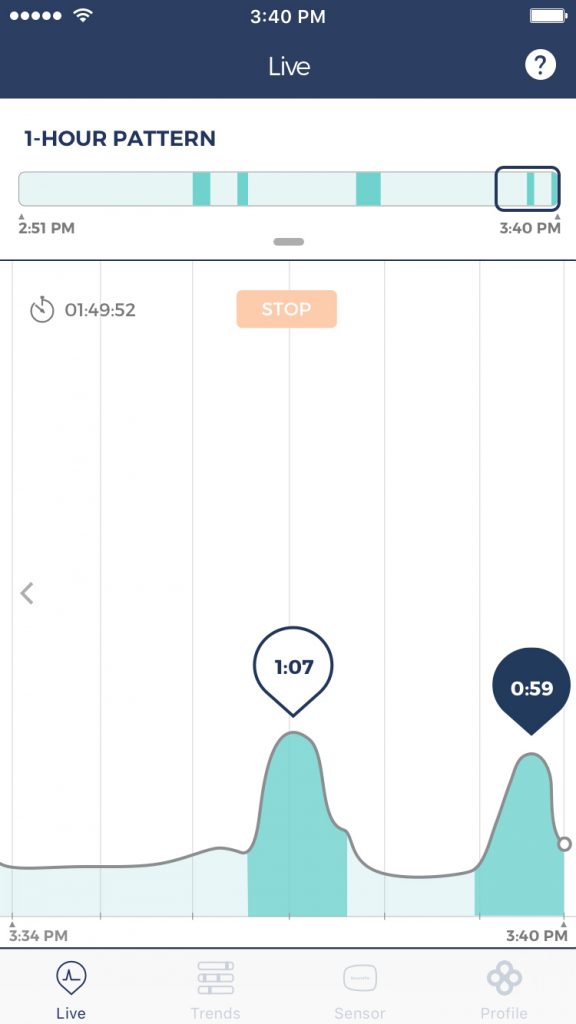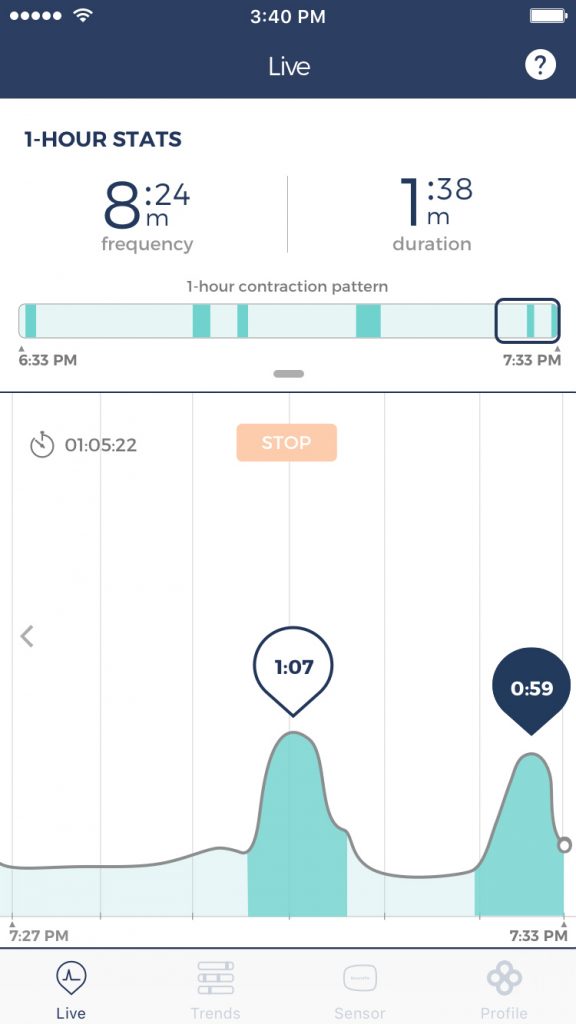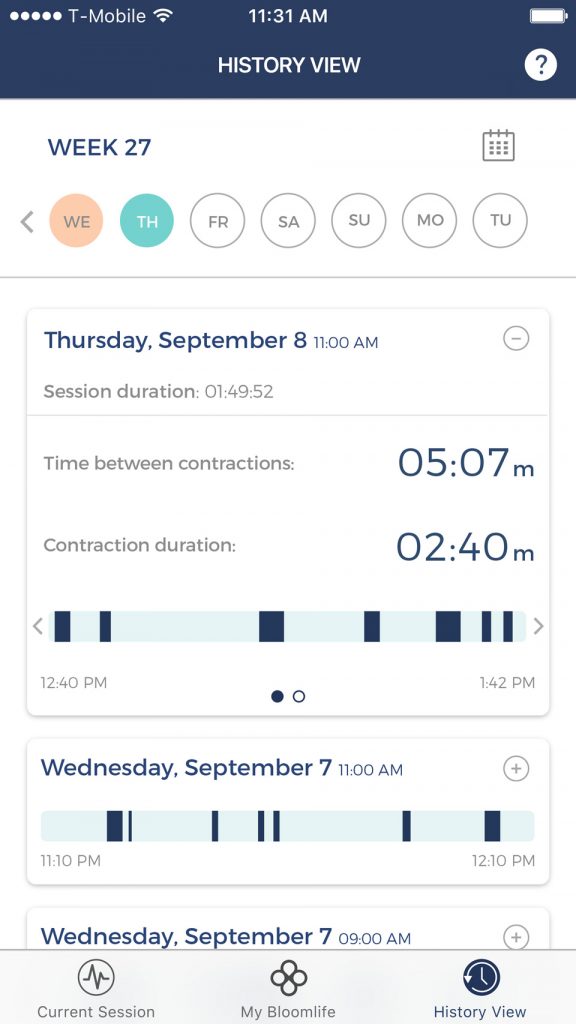 A simple way to
know what's going on
Real time contraction view

Was that a contraction ?
With Bloomlife you can see each contraction as it occurs and learn how it corresponds to the sensations you feel. An objective second opinion, no more guessing.
Automated counting and timing

No stopwatch required!

Bloomlife does the tracking for you with automatic contraction counts. It even calculates the frequency, duration and time between contractions so you know what's going on from a glance.
Trends mode

How is my body preparing?

In Bloomlife's history mode, you can review past recordings to understand how your contraction patterns are changing and discover what is "normal" for you.
User friendly technology
backed by science
Safe
For continuous use
Bloomlife is completely passive and does not transmit any energy into the body, making it safer than ultrasound and Doppler.
Accurate
Based on clinical studies
Bloomlife has undergone extensive clinical validation against hospital based systems and has been proven to be accurate, reliable, and safe. We even have published our work at the Society for Maternal Fetal Medicine.
Proven
and reliable technology
Bloomlife listens to your body's natural bio-electrical signals using a proven technology called electrophysiology that has been used in medicine for over 100 years.
what will you find
in the box
Bloomlife sensor
High tech. Low profile. So cute. The rechargeable sensor translates your contractions into easy to understand information.
Bloomlife patch
Gentle and designed with pregnant skin in mind. Each patch can be used for up to seven days.
Charging cord
For when the sensor needs a little extra juice. A fully charged sensor can last up to seven days.
Step-by-step instructions
Everything you need to know to get started.
The box
This humble box contains everything you need to get started with Bloomlife. Hang onto it to mail your Bloomlife system back when you're done.
Flexible pricing
Choose start date
Get Bloomlife now or reserve for later in your pregnancy. Modify or cancel your order at any time.
Receive bloomlife
Everything you need in one little box. Weekly charges won't begin until Bloomlife arrives at your door.
After baby arrives
Easily return Bloomlife in the same box. We pay for shipping. We will even refund up to two weeks from your delivery date.
What is included
7 Day money back guarantee
Free return shipping
Free patch refills