At Bloomlife, we're working on a feature that will allow you to check in with your body to find balance and work towards reducing your daily stress.
The mind and body are intimately connected, especially when it comes to pregnancy, labor, birth and postpartum recovery. Bloomlife Mind-Body is a stress management tool that focuses on providing guidance and insight about your unique mind-body connection and help you towards to your healthy pregnancy goals.
The mind-body state represents a physiological measurement of stress – called Heart Rate Variability (HRV). HRV is based on your heart rhythm which is regulated by both internal and external factors like physical and emotional stress. It connects how your mind interprets daily stress with how your body responds. This measurement helps guide your daily stress management.
Everyone has their own "good" range of HRV measurements so we will not show you a specific number. Instead, Bloomlife tailors its readings to your body and your pregnancy by first calculating your unique baseline. From there, the session summary page will display your measurements as either going up or down from this baseline range.
---
Measurements: mind-body state 
There are three ranges of mind-body states to help guide your daily stress management.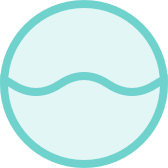 Baseline:
Measurements in this range represent fluctuations around your personal baseline.  Consider it a reflection that your stress management is going well.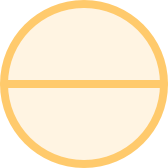 below baseline:
When you have a higher stress load, the measurement shifts down. Stress can negatively affect how you feel throughout the day so this measurement is a reminder to go easy on yourself and take some time to recenter.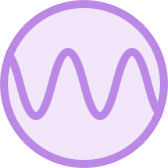 ABOVE BASELINE:
When you have a lower stress load, your measurement shifts up. This measurement is a reminder that you are doing great and you can take advantage of the moment.
---
Just as you make choices for your nutrition, fitness and lifestyle throughout your pregnancy, making choices to manage your stress and find balance can help you towards to your healthy pregnancy goals.  
Decades of research continues to show a clear link between stress and health.  Managing stress can help with immune function, sleep, mental health, labor and birth (e.g pain levels during labor, and labor progression) and postpartum recovery.  
Like contractions, Bloomlife Mind-Body aims to put better information into your hands. Tailored to your body, the feature tracks changes in your unique mind-body state to provide insight and a self-guided path towards balance and health.
---
Join our Testing squad!
Want to give Mind-Body a go? Sign up below and you'll be the first to know when it's ready to test.