In order to decrease the rate and impact of preterm birth, we first need to better understand, predict, and detect early labor onset. The WISH research project aims to do these three things. Through a series of studies across two leading research hospitals, we will learn about the physiological differences between normal labor and preterm labor, provide a reliable and accurate tool for labor detection, and embed these tools into clinical workflow to improve birth outcomes.
The biological triggers of labor onset are still unknown, and identification of the early stages of labor are often difficult to interpret. This project will develop and validate a novel tool for remote labor detection to ensure each mom gets the care she needs when she needs it. —  Dr. Frederic Chantraine, MD Ph.D., and Principal Investigator at CHR Citadelle in Liege (Belgium).
&nspb;

&nspb;

May 16th, 2019

Julien and Raphael included the  WISH project in their pitch at VivaTech, bringing additional visibility to our work on labor detection and on improving maternal health.

April 2019

The first WISH clinical study has been officially completed!

125 pregnant women participated in the study, contributing to the dataset used to develop our algorithms for labor detection.

March 20th, 2019

At the MedTech Meetup in Brussels, Elisa and Hoda presented the goal and progress of the WISH project and Julien gave a keynote on how consumer driven healthcare innovation can improve the health of moms and babies.

FEBRUARY 13, 2019

The team presented our initial results on labor detection at the Annual Pregnancy Meeting of the International Society for Maternal and Fetal Medicine. 


DECEMBER 15, 2018

We now have 40 WISH babies! The initial results look promising—the team has validated that we can clearly detect physiological changes associated with early signs of labor—and demonstrate that we are well on our way to being able to detect labor, and preterm labor. Stay tuned for more results soon!

December 10th, 2018

The team was selected to participate in the European Venture Contest in Dusseldorf. The venue allowed us to share updates on the WISH project and build  awareness amongst fellow start-ups and investors.

September 29, 2018

We presented our vision for the future of prenatal health and the WISH project at the Supernova exhibition in Antwerp.

We received an incredible amount of positive feedback from visitors, reminding us that the challenge we are tackling is a critical issue to address.

Special thanks to our moms models!

September 1, 2018

The first 10 WISH study moms gave birth! With our dataset coming together we can now start early analysis.

May 16, 2018

Featured at Tech Startup Days in Brussels, we had the opportunity to demonstrate our technology, discuss future of prenatal health and demonstrate how we plan to help reduce the burden of preterm birth.

May 7, 2018

We received the formal approval from the Belgian's Agency for drugs and medical devices (Agence Federale des Medicaments et des Produits de Santé) for the first WISH study. Patient inclusion can start!

April 24, 2018

We made the finals for the Ideas from Europe competition! We had the honor to advocate for better maternal and prenatal health across the European Union to an audience that included European commissioners, key opinion leaders and other successful entrepreneurs in the historical Knight's Hall in The Hague.

November 22, 2017

We were selected to represent Belgium at the Ideas from Europe semi-finals in Tallinn. This opportunity allows us to share our vision for the future of prenatal health which the WISH project is an integral part of.
Tackling Preterm Birth and Why It Matters
Over 15 million babies are born preterm each year, and over 1 million children die each year due to complications of preterm birth (PTB). Complications that result from premature births are the leading cause of neonatal and infant mortality[1]. In Europe, about 75% of all neonatal deaths and 60% of all infant deaths occur to infants born preterm[2]. Additionally, premature babies are prone to serious long-term illnesses, lifelong disabilities (e.g. cerebral palsy, respiratory illnesses) and poor quality of life[3]. As a result of this, PTB causes great suffering, concern and psychological stress to parents. Preterm birth is a global health problem with significant social and economic impact and one of the priority areas in the health policies of the EU, as is women and children health. PTB occurs across all countries and income levels and has a significant global economic impact, with an average preterm birth rate in the EU between 6% and 12%[4]. Recent studies in the UK and the US estimate the yearly societal cost of PTB in each country at £2.946 billion[5] and $26 billion[6], respectively. Both studies provide similar results for the overall cost per preterm birth at approximately €60,000, which translates into a total cost €30 billion for the EU healthcare system. The cost for the private sector is high as well: A recent study found that employers pay an average of 12 times more for a PTB than for a full-term birth[7].
Currently, regular medical check-ups and clinical examinations in a hospital setting are the only available solution for expectant women to detect preterm labor. Expecting couples may go several times to the hospital with suspicion of preterm labor as a result of experiencing non-labor contractions (also called Braxton Hicks contractions) that are a normal component of a healthy pregnancy. Clinical studies reveal that false alarms for a women thinking she is in labor when she subsequently shows no clinical signs of labor  represents 40% of all labor-related admissions[8]. We were able to confirm this statistic during recent interviews with specialists from different European hospitals, resulting in a consensus to situate the rate of false positives at almost 50%. These false alarms lead to an un-optimized use of healthcare resources and add to the overall cost burden.
[1] WHO – Recommendations on interventions to improve preterm birth outcomes – http://apps.who.int/iris/bitstream/10665/183037/1/9789241508988_eng.pdf [2] DelnordM, Blondel B, Zeitlin J. What contributes to disparities in the preterm birth rate in European countries? Current Opinion in Obstetrics &Gynecology [3] S.Beck et al. The worldwide incidence of preterm birth : a systematic review of maternal mortality and morbidity.Bulletin of the World Health Organization [4] Jan-Marc Hodek, Measuring economic consequences of preterm birth – https://www.ncbi.nlm.nih.gov/pmc/articles/PMC3395039/#B10 [5] Mangham, L.J., The Cost of Preterm Birth Throughout Childhood in England and Wales. Pediatrics 2009;123;e312 [6] Beck, S. The worldwide incidence of preterm birth: a systematic review of maternal mortality and morbidity. Bulletin of the World Health Organization. [7] March of Dimes – http://www.marchofdimes.org/mission/the-economic-and-societal-costs.aspx [8] Jay D. Iams, MD – Prediction and Early Detection of Preterm Labor – https://pdfs.semanticscholar.org/de8f/06b54da1887de55b997a24b2c5212ffc7060.pdf
The WISH project aims to reduce this burden by offering a complete, technology-enabled and clinically validated solution to predict and detect preterm labor. The WISH system is composed of our award-winning wearable sensor, an adapted electrode patch, a consumer app and a web-based dashboard for the care-giver, integrated with a secure Cloud platform that can be accessed at healthcare institutions. WISH focuses on the early detection of preterm labor based on maternal and fetal physiological indicators. It uses our latest technological and clinical breakthroughs in signal processing, data analytics and machine learning to build a comprehensive risk score for the probability of labor based on overnight recordings. This score provides a direct measure for the risk of preterm labor.
Through WISH, we join the fight against preterm birth. WISH will provide a new screening tool that allows to deliver existing interventions in an efficient way. WISH will facilitate preventive actions and timely interventions in pregnancies to delay the gestational age at delivery, thereby reducing the economical and psychological burden of PTB. WISH will provide essential data for both expectant women and healthcare providers, allow a more efficient prenatal care across Europe, and provide a much needed tool for high-risk pregnancies and reassure and guide all expectant women throughout the last stages of pregnancy. The release of WISH will result in an important social, economic and medical impact on the medium term, while enabling further clinical research on the long term.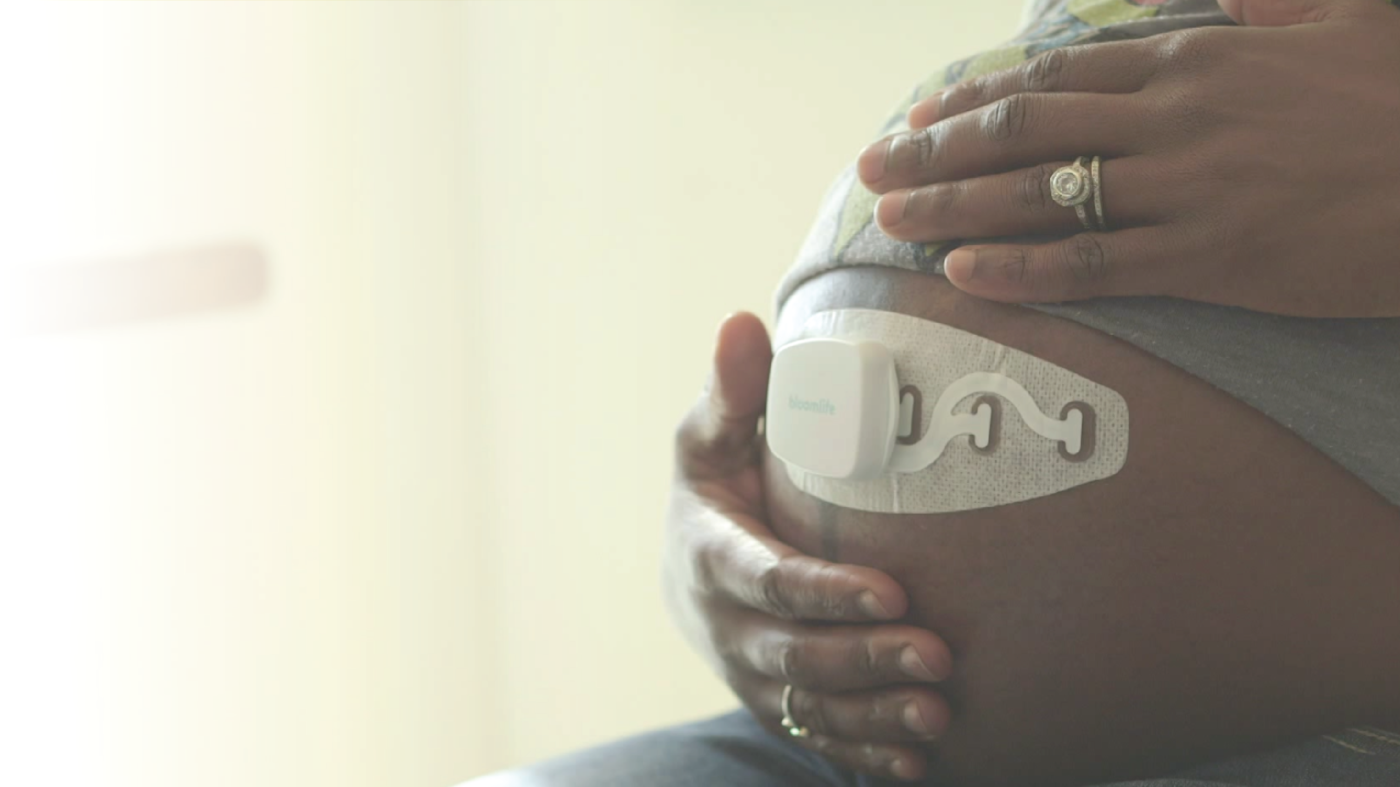 Gather data to better understand labor physiology
WISH research project studies will first capture recordings starting as early as 20 weeks and extending to labor onset and through labor. This longitudinal dataset will provide a glimpse inside the human body never seen before, a way to understand the physiological differences between normal labor and preterm labor.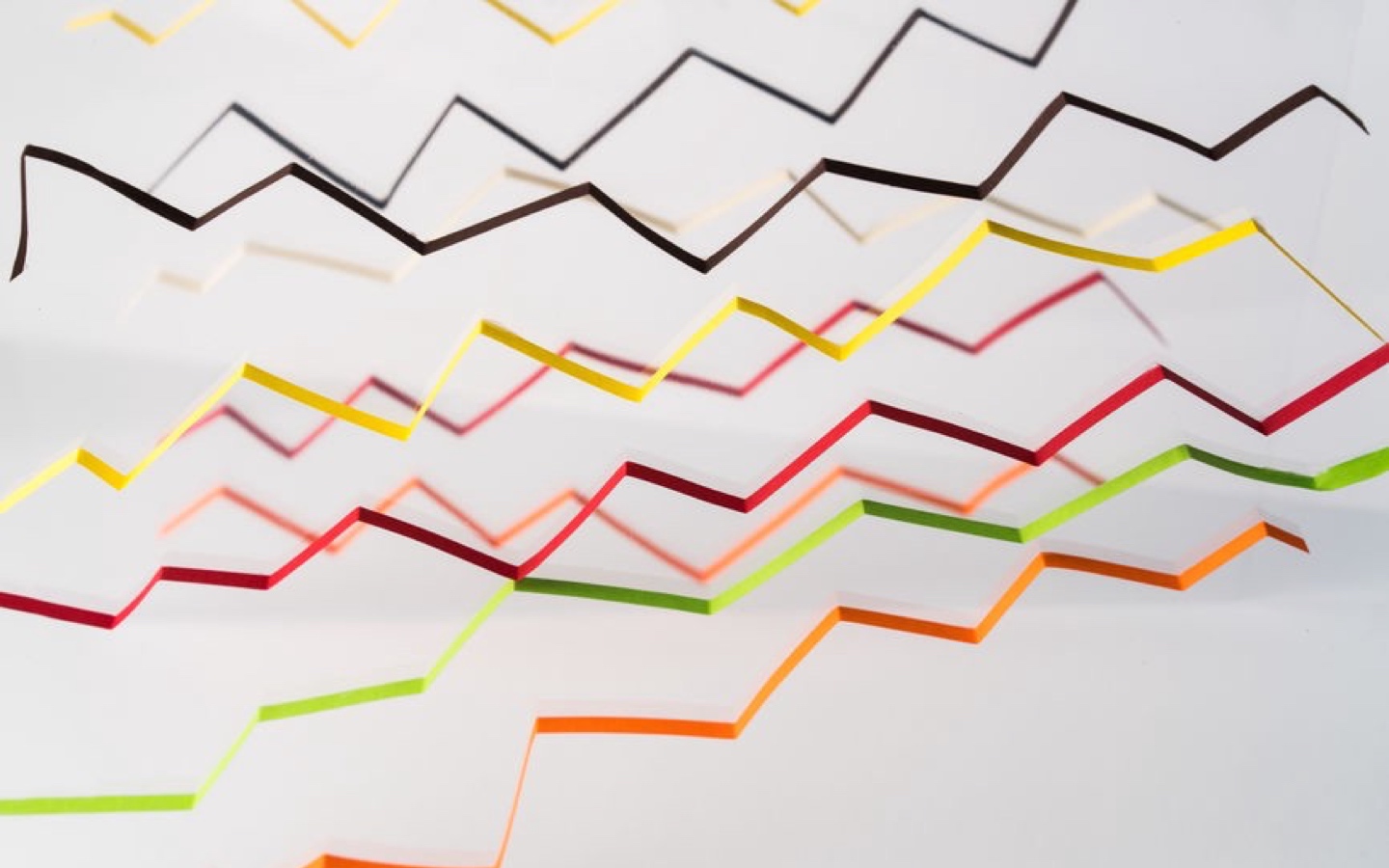 Improve our models to provide a reliable and accurate tool for labor detection
Prior to launching the WISH project, we investigated our capacity to predict birth using consumer generated data. That ongoing study employed data collected with our current technology, using similar physiological factors. Models based on those datasets demonstrated birth prediction with an accuracy of over 87%. The initial stages of the WISH project will hone these prediction tools with the new dataset specifically focused on detecting preterm labor. The goal: develop a complete solution to offer to clinicians to predict, prevent, and/or treat preterm labor and birth.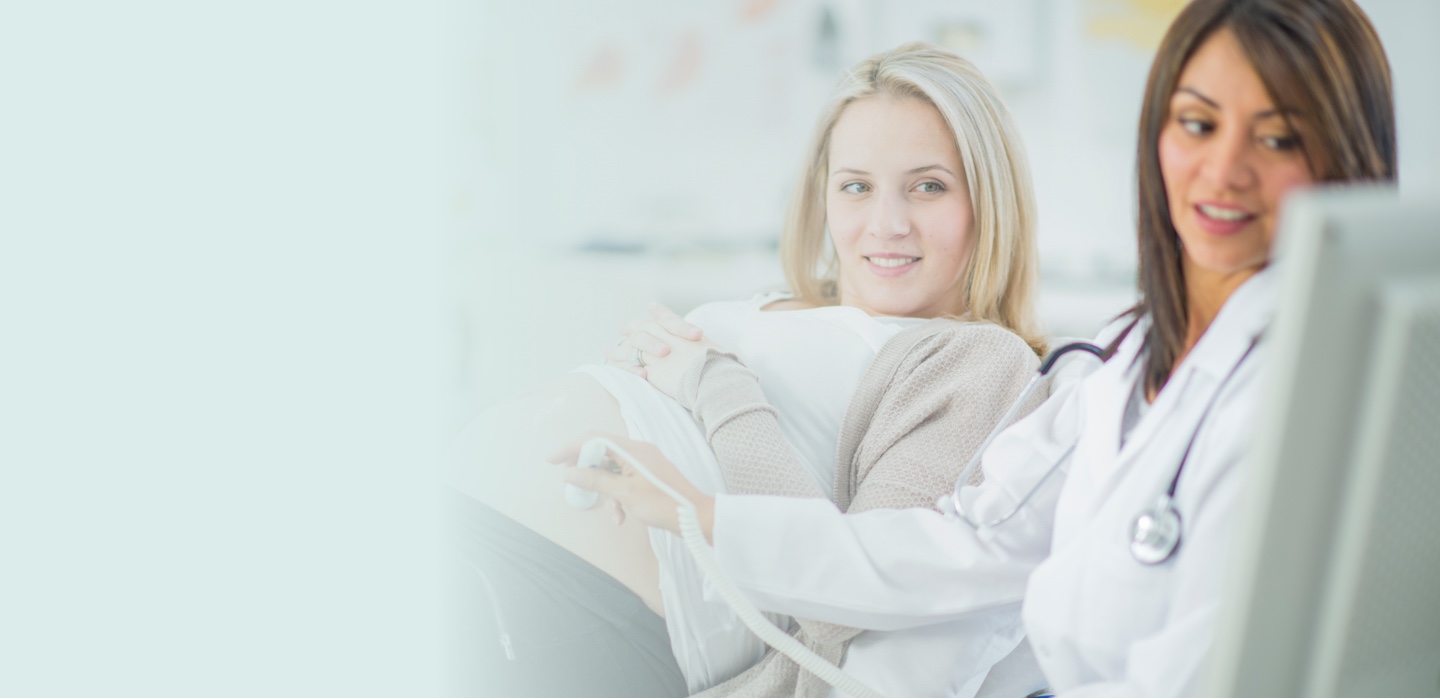 Apply the technology enabled solution to improve birth outcomes by adapting tools into clinical workflow.
We recognize that a solution must have value in theory and in practice. While we strongly believe that we can impact birth outcomes, we will need to see how the solutions we provide adapt to the toolkit of the clinicians working directly with patients. In this last phase of the project, we will work directly with medical professionals to design and implement adaptation of our findings into clinical workflow.
The Work Plan for the project is segmented into technical, clinical and commercial tasks along 7 different Work Packages. The work is streamlined towards our ultimate objective to develop a solution to accurately predict preterm labor, and validate its clinical and health economics outcomes. First we will improve our sensor and patch (WP1) to measure additional data to extract predictive markers, enhance our artefact filtering capability and, in turn, improve our machine learning algorithms. Then, we will apply the corresponding signal processing (WP2) and analytics (WP3) improvements and perform a first set of studies to evaluate the performance and accuracy of our labor prediction system and analytics. We will then finish the development of the end-user front-end systems, app and web portal, and deploy the entire service at our early adopter hospitals (WP4) for full clinical validation studies (WP5).
The Work Package structure is represented in the PERT chart below.


This project has received funding from the European Union's Horizon 2020 research and innovation program under grant agreement No 778503.