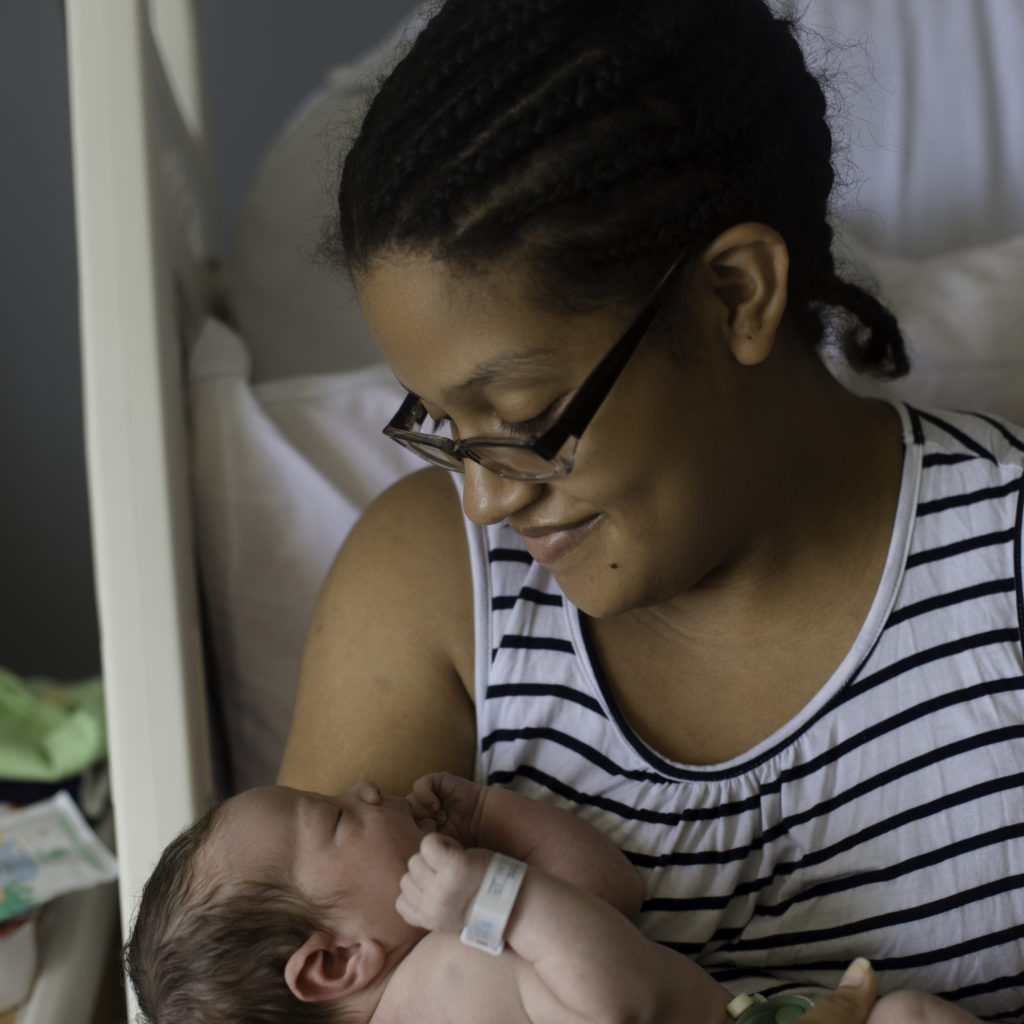 prodomal labor
mom of five
Ashanti's story
"Bloomlife helped me to learn the patterns of my contractions"
As a mom expecting her fifth baby, I was excited to try the Bloomlife contraction monitor.  As a professional doula, I wanted to try it for myself, to see if it was something that I would possibly recommend to other expecting moms whom I work with.  
In my past pregnancies, I experienced prodomal labor for weeks, and this one was no different.  I had irregular contractions for three weeks! But my Bloomlife monitor helped me to learn the patterns of my contractions.  What was really amazing was being able to see them as an image right on the app. Timing contractions is great, but seeing the intensity and size of the contractions in an image and comparing them to how I felt was very helpful!
When I work with first time moms, one thing that I notice is that sometimes they don't know if they are having Braxton Hicks, or whether their contractions are the real thing!  The readings from the Bloomlife monitor helps moms by giving them more information.  
After experiencing using the Bloomlife monitor with my own pregnancy, I feel confident in recommending it to clients, friends and family. 
-Ashanti – mom of five and professional doula