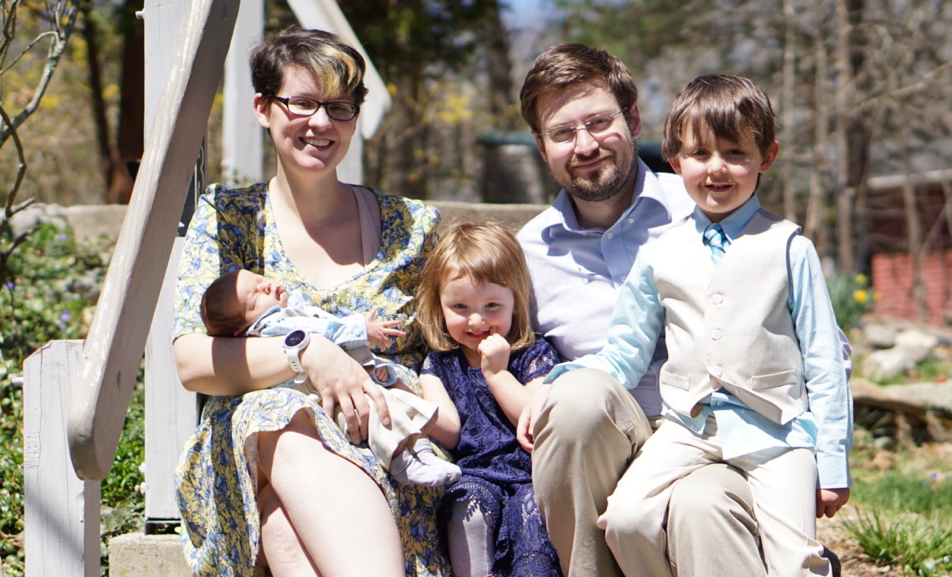 3rd time mom
Irritable Uterus
Jenni's story
"I'm so happy to have my Bloomlife baby, safe and sound in my arms."
3rd time mom
I first heard about Bloomlife while I was pregnant with my third baby.
I was intrigued because I have always been a fan of wearable technology and using it to understand the body better. I decided to try it because my husband was going to be away on business very close to my due date and I wanted to be extra sure about what was going on.
It gave my husband and me a bit more peace of mind knowing that I would have the monitor while he was gone.
And it helped me make informed decisions about when to go to the doctor and when to just sit back and take it easy.
I learned that I have an irritable uterus, which is something I had never heard of before, but it was clear to see from the charts on the app! I am one who couldn't feel the contractions well in the beginning. Whether I could feel them or not, when I would sit with the monitor, I would be able to determine whether the contractions were the real deal or just my uterus needing rest.
Resting can be hard to do when you have two other little ones running around, but it's easier when you have solid proof that you need to send them off to Grandma's house!
Even with a completely normal, uncomplicated pregnancy, the Bloomlife monitor aided in keeping me informed about my health and make good decisions about when to rest more in order to keep my pregnancy uncomplicated. For someone like me, who likes to know what's going on inside, Bloomlife is such an easy tool to use and very informative. I'd highly recommend giving it a try!
I'm so happy to have my Bloomlife baby, safe and sound in my arms.
---
-Jenni B.