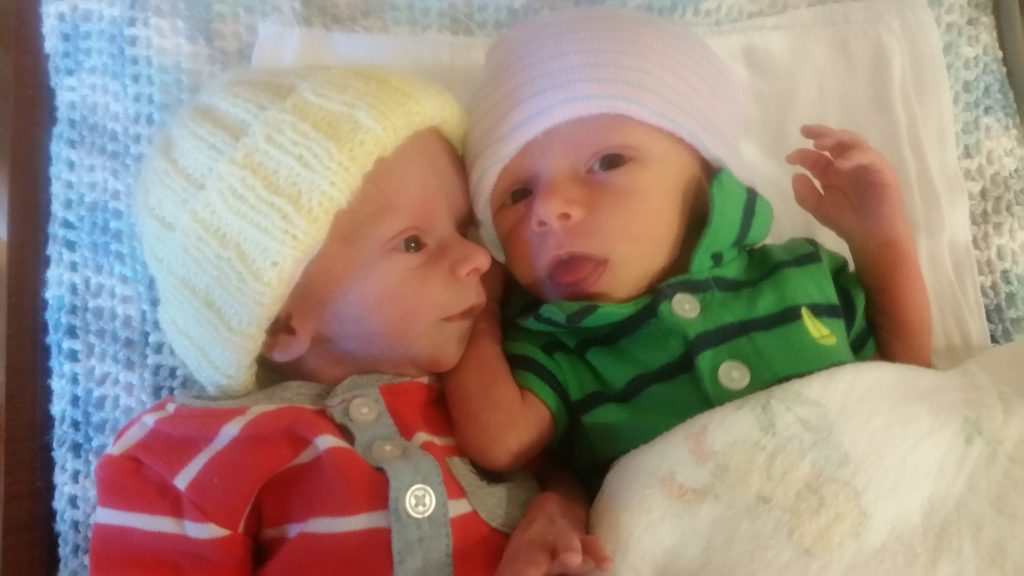 Mom of twins
First time mom
My husband and I found out we were pregnant with twins when I was about 8 weeks pregnant.
We had a doctor picked out in the town we are from but after talking to him and doing some research we found out that we had a high chance of having our babies early and a high chance of them staying in the NICU. The town we live in is small and the hospital doesn't have a NICU so if the babies did need to stay we would have to go to another town 3 hours away.
So my husband and I found an amazing doctor and hospital in a town where his brother lived which was also located 3 hours from where we lived. We didn't know how we were going to do it, we just knew we were going to do it.
---
One day, I came across Bloomlife. I showed it to my husband and after looking into it more we decided it would be perfect for us. It would be great to know when I was in labor early so we could head straight to the hospital.

---
At around 30 weeks the doctors were watching the babies closely and both babies were transverse (laying sideways) and my doctor told me that if they didn't turn I would 100% have to have a c-section. After realizing that the babies were not going to flip, my husband and I had to figure out what to do. I was going to have to have a c-section regardless. The doctor didn't want me to go into labor because I could not have the babies naturally at all; if I did it, it could be very bad for myself and the babies. So we went ahead and ordered Bloomlife and at 35 weeks we left home to go and stay with his brother.
---
Bloomlife as my personal contraction tracker
As soon as I got Bloomlife and hooked it up it was already picking up contractions. I couldn't feel them but they were there.
At 36 weeks I was dilated a little and my doctor said he only wanted to wait one more week. My husband and I decided to go on a date one more time before the babies were born and when we got to the movie theater I wasn't feeling good so we decided to go home. I hooked up the Bloomlife sensor to my stomach and I was having a lot of contractions some I could feel and some I couldn't. We went to the ER but after an hour they said I didn't dilated so they sent us home.
---
I used the Bloomlife all weekend and on Tuesday I told my doctor I felt contractions and that the Bloomlife was picking up a lot of them too. He checked me and I was dilating.

---
We went to the hospital and I had a c-section at 37 weeks.
---
We are so thankful for Bloomlife
Our babies were born at 4lbs 14ozs and 3lbs 10ozs. We had to spend 10 days in the NICU. Our boys are are growing and getting stronger everyday. They are our fighters.
My husband and I are so thankful for Bloomlife because it put our minds to ease at a time when we didn't know what we were going to do or how we were going to make it work. We are also thankful for everyone at Bloomlife. They were so helpful with everything and made sure to help put our mind at ease when we needed it the most. I would definitely use Bloomlife again and I will recommend it to everyone.
I would tell other moms that it does help put your mind at ease and that with Bloomlife counting and timing everything, they can just focus on relaxing and enjoying the process of being in labor.
---
-Noel, mom to two brand new baby boys