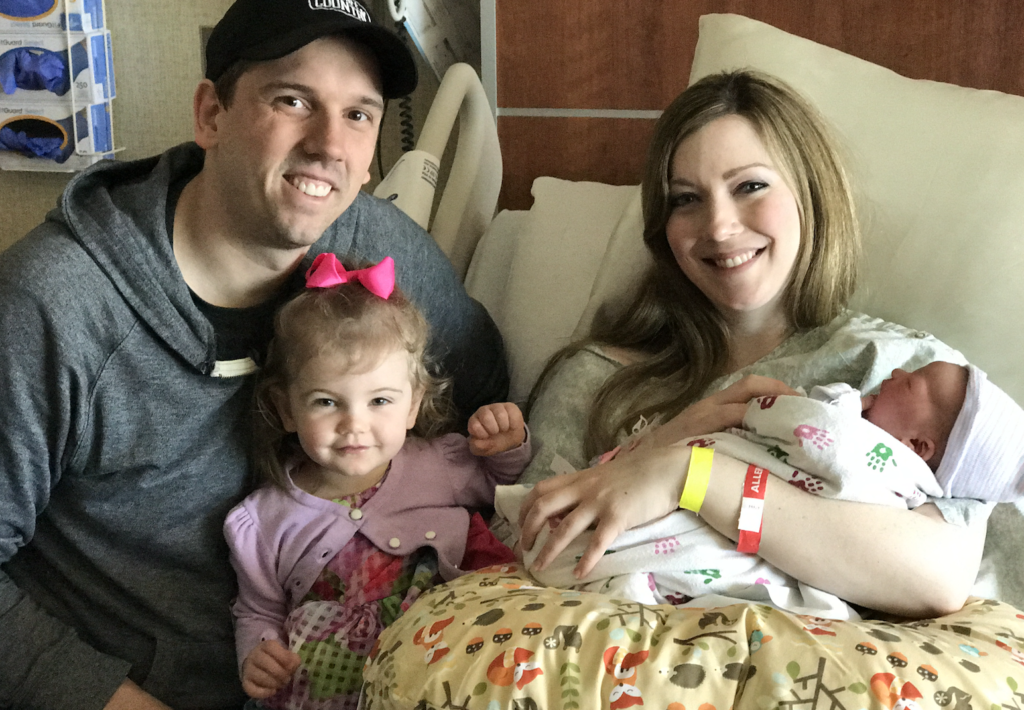 Lauren and Remy's story
"Bloomlife answered those questions quickly!"
I first heard about Bloomlife in an article while prepping for the morning show.
As a lover of new technology I had to tell my wife about it! After looking over the website and doing some research we felt like it would be a good investment to gain some peace-of-mind.
When my wife went into labor with our oldest, the contractions were so erratic. As new parents we weren't sure if it was Braxton Hicks or active labor. For baby #2, it was cool to visually watch contractions happen in real time on the [Bloomlife] app. It was so much easier to time out the frequency of each contraction. As any expecting mother knows, the last month of pregnancy can be very confusing.
We were constantly asking ourselves, "Is this it?"  Bloomlife answered those questions quickly!
Our immediate family wanted updates so I would take screenshots of the app before we left for the hospital. You really can't get a better update than that!
Never say never, but I think our family might be complete – however – if we have more children, we will definitely be getting Bloomlife again!
My wife and I have already been recommending Bloomlife to our expecting friends and family members.
Bloomlife gave me peace of mind.
---
Remy – "Mason, Remy & Alabama," BIG 95.5 Chicago